Hi everyone. Here below a extended video review for Electro Suite, from Pro Tools Expert, the largest independent Pro Tools Community in the world, that recently awarded MachFive 3 the "Editors' Choice".

Electro Suite, the new UVI instrument launched by the end of March, features a unique compilation of powerful instruments and a huge sounds library, exclusively dedicated to Electronic Music.

Simple use, rich sounds and inspiring tools – create your own electro hits at a glance!

- By the makers of David Guetta's ElectroBeats –

• Electro Suite download : here

• Electro Suite DVD : here

Check out the new Electro Suite video review made by Russ Hughes.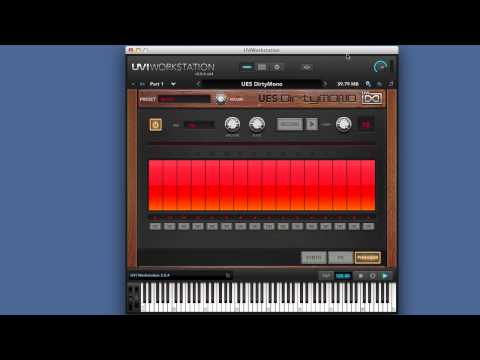 A huge thanks to Russ Hughes for this new review!
Link to the review : http://www.pro-tools-expert.com/home-page/2012/4/4/extended-video-review-of-uvi-electro-suite.html

______________________________________________________________________________________

Electro Suite includes :

• 5 easy-to-use instruments and tools (DrumShaper, MissionControl, DirtyMONO, CarminePoly, SweepMachine)
• a huge sounds library recorded and mastered to perfection
• ready-to-go presets from construction kits

Compatible with all DAW and samplers, thanks to :

• UVI Workstation 2.0.4 (mandatory version)
• MachFive 3



Create modern dance, electro and club hits you've ever dreamed of !

✓ Simple use
✓ Smart tools
✓ Powerful instruments
✓ Quick match
✓ Premium sample material
✓ Customizable sounds

- CREATE YOUR OWN WAY. SIMPLY YOURS -

Watch the original trailer and listen to other demo > here