We are pleased to launch today Emulation II, the digital version of the ultimate must-have sampler in the 80s. Still in love with Depeche Mode, Peter Gabriel, Pet Shop Boys, New Order, Jean-Michel Jarre, Stevie Wonder, Genesis, Paul McCartney, Enya, Vangelis, John Carpenter's soundtracks styles? Emulation II is for you.
Available now :
Price: $199.95
– First of all, we would want to give a huge thanks to all our artists-collaborators : Adam & Eve, Yamaki Ryuichiro, JJ Pedrazzani, Poulbo, Clem B, Guillaume Roussel and EdoEldar for their precious help and excellent work, without whom, the Emulation II image wouldn't be the same.–
Emulation II features a set of unique instruments to reproduce that typical music from the 80s: from warm digital sounds to the most analog-ish textures.
UVI adopted a hybrid approach to create these sounds, combining deep multi-sampling and powerful modeling tools (analog filters, LFO, envelopes, etc.), inspired by the original machine and enhanced with today most modern audio processing and script technology.
Sounds were recorded and carefully selected from the authentic restored instrument, with the very best analog and digital gear, suiting UVI quality standard. This process allows preserving the original sounds' lo-fi charm.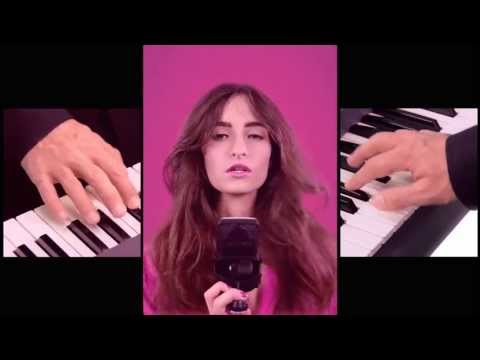 Besides, hundreds of sounds and instruments among the best are included: drums, bass, bells, choir-voices, fretted instruments, FXs, keyboards, mallets, percussion, synths, strings, orchestral hits and a lot more.
A simple, yet complete, user interface reproduces the looks and feeling of the most famous and essential machine from the eighties. With 250+ best sounds and primary editing tools, Emulation II enables you to create authentic spin-offs with infinite options of sounds and tones.
Discover also Drumulation: an utter beatbox with step sequencer from the eighties, loaded with 500+ drums and percussion sounds. Make your beats sound 12 bits!

Thanks to the new and free player UVI Workstation 2, Emulation II can work:
- as a stand-alone instrument, compatible with Mac & PC
- as a VST, AudioUnit, RTAS and MAS plug-in. iLok required.
Also compatible with MachFive 3: make the most of all the editing features offered.
Here below a bonus we've made especially for the launch of Emulation II, made with Emulation II, a rendition to one of the most viewed videos on YouTube in 2011 : Nyan Cat