Hi everybody. You'll find today the first review for Emulation One, from Failed Muso Blog, a practical blog for musical product reviews, tutorials and video.

Link to the review > here


- Emulation One download : here

- Emulation One DVD : here




* * * * * * * *
UVI Emulation One review
Posted on July 23rd 2012


I've always thought that E-MU's finest moment was when they decided to call their first sampler the Emulator. Not only does it encompass the company name, it is descriptively accurate of what the machine does. The name lives on to this day, albeit in the pretty much forgotten Emulator X3 software sampler. I own Emulator X2, which was a very capable application that, in my opinion, was better than what was on offer at the time because it actually sampled! Sadly, X2 is useless now as I am running Windows 7 x64 and X2 isn't compatible. X3 is, and is available at cut down prices, but they're not cut down enough to justify its purchase, especially as I live in Reason land most of the time.

But, for me, it is the Emulator's of old, and in particular their libraries and use on many a seminal piece of music, that interest me. No surprises there then, given my well known passion for old samplers. Seeing Depeche Mode stood behind three of these beasts akin to musical dreadnoughts on Top of the Pops, with their floppy disk storage cavities and huge white lettering on the rear was always a joy. Hearing the amazing sounds that Alan Wilder & Martin Gore managed to get out of them was even better. Like all samplers of that era, due to the limitations of the technology, these devices coloured the sounds and gave them a quality that only they could do. People like Wilder & Gore, along with other Emulator proponents such as Peter Gabriel, Chris Lowe, Vangelis and Jean Michel Jarre, fought bravely to define the art of sampling in the face of adversity from the likes of Paul Hardcastle and other producers of the time who made more of the novelty stuttering factor or over use of orchestral stabs and sampled voices than creating never before heard hybrid sounds.

So, for people like me who, at the time, could only dream of seeing an Emulator or Fairlight, let alone actually use one, these behemoths and their unique sounds were very much out of reach. Many years later, we still lacked a decent collection of these sounds which was a massive gap in the market. I "campaigned" for a long while to try and find good collections of these sounds that could be used in are present day technology, and save for a few small examples, there was little or no content around. Why this was is anybody's guess. Was it because the people who owned what was left of these semi extinct beasts didn't want to share? Was it because there wasn't a market for them? Difficult to say. Some while back, the guys at Best Service released a VST plugin called Cult Sampler, using Native Instrument's Kontakt Player application. This was, and still is, a very useful collection. A selection of these sounds was also made available as "Retro Sampler" via the ProSamples range of sample CD's but lacked much of the very good stuff that was on its VST counterpart.

However, over the last few years, we have seen more and more emerging, in excellent quality packages. Digital Sound Factory released all six volumes of the Emax library, a lot of which originated in the Emulator II. Bitley released the massive Fairlight Platinum ReFill and much more recently, our friends across the Channel at UVI have done their bit by releasing excellent collections of sounds in the form of WaveFrame, Darklight, Emulation II and now the "sequel/prequel" that is Emulation One.

Emulation One, like all the other UVI libraries that are based in samplers of old, has no association or affiliation with the original device or company, but is inspired by them, using samples to not only deliver many of the classic signature sounds of the machine on which it is based, but also to create and fashion new sounds from these machines. Coupled with a typically exquisite UI that apes the object of its inspiration, this is yet another in a long line of well rounded, excellently packaged sample libraries from this rapidly expanding French sample house.


So, what is on offer this time? Well, for €99/$99 you get a 785MB library, small by UVI standards, with over 200 patches as well as a drum machine section that mimics the E-MU Drumulator, much like the one they offered in their Emulation II package, called Drumulation. It is all housed within UVI's free Workstation application that acts either as a standalone device or VST/AU/RTAS plugin, as well as a MAS plugin for MOTU's MachFive sampler.

The sounds are arranged in a pretty standard format and are best navigated through in their entirety as soon as possible. Why? Well, for obvious copyright reasons, many of these patches don't necessarily have the original names, although some do. But given the way and old 27Khz, 8bit sampler with a 'mahooosive' 128kb of RAM coloured the sounds, the names can often mislead. For example. the FX bank is one I usually leave till last, if at all, but hidden away in Emulation One's FX bank is a truly iconic sound under the name of Motor Cycle 1. This sound, when played at C1 is the very sound used at the opening of Depeche Mode's song "Stripped" from what is, in my humble opinion, one of their finest long-players, Black Celebration, an album smothered in Emulators.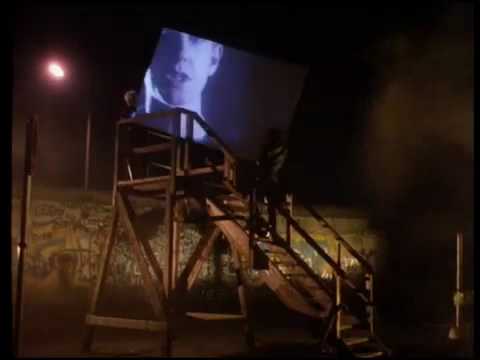 More sounds jump out as instantly recognisable as you flick through and you will be rewarded with much 8bit grittiness, enhanced by the UVI Workstation's own bit cruncher FX unit. UVI have also highlighted the original note range of each patch by highlighting it in red on the Workstation's virtual keyboard. The Emulator had a 49 note keyboard and allowed the user to load one sample in the lower half and another in the upper half, thus getting around having to stretch the single sample too far over the entire range. Sadly, Emulation One doesn't allow you to do this, but they have perfectly stretched the samples across the full range of an 88 note keyboard without them sounding awful. As ever, UVI's sampling process has preserved the gritty quality of the original. This is admirable given our ability and propensity to clean stuff up. These samples sound suitably of their time.




The UI is yet another shining example of UVI's attention to detail and ability to put a bunch of really useful functions right at your fingertips. Of course, you can do more "behind the scenes", using the UVI Workstation's layering capabilities as well as the wealth of FX that come supplied with the application. But it's the graphical imagery that wins again. They've emulated (ha!) the Emulator's colour, surface texture, button/slider/knob design and fonts very well and whilst we know this isn't an exact replication of an original Emulator, it certainly puts you in mind of one. Hats off to the UI designers!

Drumulation One is much like its Drumulation brother in the Emulation II package. Four pairs of two 16 step drum sequencers with their own volume, pan and filter settings, each pairing given over to kick & snare, cymbals, toms and percussion respectively, allowing you to build an 8 layer drum loop with a massive amount of suitably 8bit samples and more. You can start and stop the loop by holding or releasing C3 on your controller or you can program your own rhythms using the samples which are assigned to individual notes lower down the keyboard range.




So, how does it shape up as a whole? Very well, as per usual! Lots of interesting sounds and a much smaller footprint and price too, which makes it incredibly good value. Some might argue that a lot of the sounds here are just generic old school samples with not a vast amount of character, but I think they are different enough to warrant inclusion into anyone's collection, but especially if you are a fan of the era.

It's also worth pointing out that UVI have now done a distribution deal with Best Service and you can now pick up selected UVI libraries at a much more competitive price, especially as the Euro is quite weak at the moment!


Highly recommended and a great pleasure to use. UVI do it again. Don't forget, as with all UVI libraries, you will need an iLok key to use it.

Check out the demo video and audio tracks below as well as my own 30 minute video review.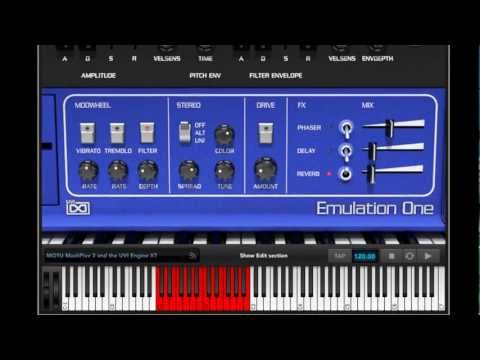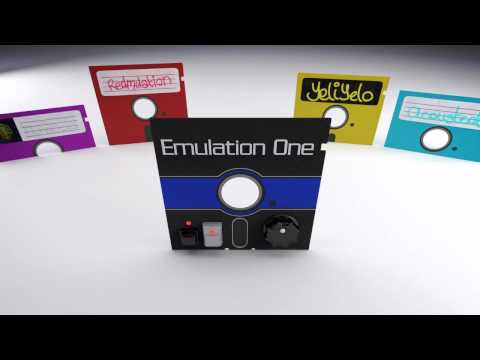 top of the page